Gwadar Development Authority GDA Internship 2020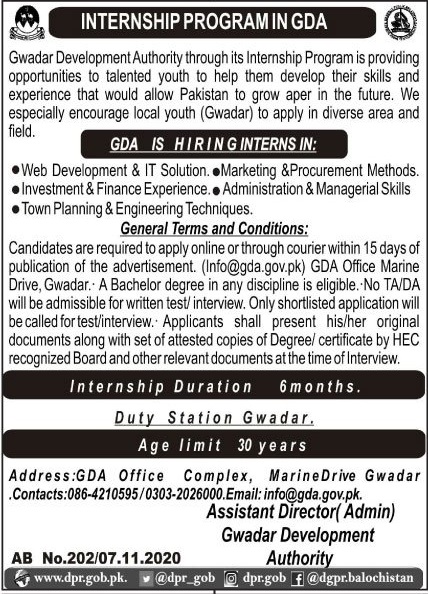 Gwadar Development Authority GDA through its internship program is providing opportunities to talented youth to help them develop their skills and experience that would allow Pakistan to grow aper in the future. We especially encourage local youth 9gwadar) to apply in diverse area and fields.
GDA IS HIRING INTERNS IN:
Web development & IT Solution
Marketing & Procurement Methods.
investment & Finance Experience
Administration & Managerial Skills
Tow Planning & Engineering Techniques.